The EFTA Surveillance Authority (ESA) monitors compliance with the Agreement on the European Economic Area (EEA Agreement) in Iceland, Liechtenstein and Norway, enabling those States to participate in the Internal Market of the European Union. ESA is an international organisation, independent of the States, which safeguards the rights of individuals and undertakings under the EEA Agreement, ensuring free movement, fair competition and control of state aid. ESA's work helps remove barriers to trade and open up new opportunities to over 500 million Europeans, creating jobs and growth and adding to the international competitiveness of the States. ESA is based in Brussels. It currently employs 76 staff members of 16 nationalities. ESA is led by a College consisting of three members, each appointed for a period of four years by the three participating EFTA States.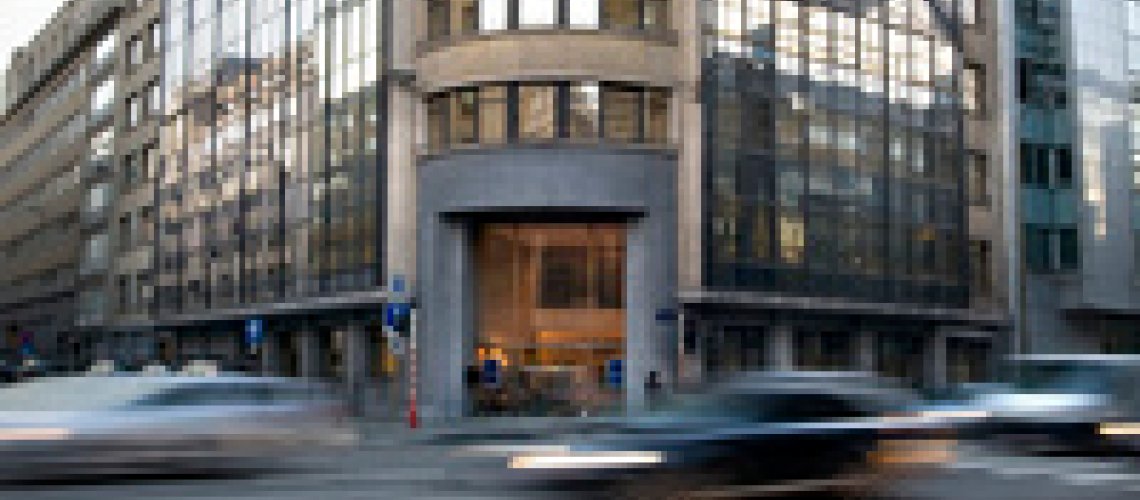 Legal and executive affairs officer - ESA
Role description
ESA is recruiting a Legal & Executive Affairs (LEA) Officer able to contribute to the full breadth of the department's litigation and advisory work spanning all aspects of EEA law including internal market, competition and state aid law, while also contributing to policy formulation and communication functions.
Within ESA, LEA is responsible for providing legal advice and support with regards to policy formulation, co-ordination and communication. The department's lawyers in particular review all decisions of ESA and conduct litigation before the EFTA Court and the EU courts (Court of Justice of the EU and General Court of the EU).
The successful candidate will be fully involved in the legal review and litigation roles common to all the lawyers in the department, working in close cooperation with case-handlers in other departments of ESA and with Members of the College.
For this post, we are looking for an experienced advocate who combines solid litigation experience gained at least in part in front of the EFTA Court and/or the EU courts with broad specialist expertise in substantive, institutional and procedural EEA and EU law. Experience of the policy formulation process as well as the institutional workings of EFTA and/or EU institutions would be an advantage, as would be a track record of engaging with complex legal issues through speeches and publications.
The position presents a unique opportunity to run a broad range of challenging cases at the European level. It should appeal in particular to eloquent, dynamic and self-motivated advocates who enjoy analysing legal problems and embrace the responsibility of conducting litigation while at the same time being interested in policy formulation and implementation at both national and European level.
The following are essential
University degree in law and relevant professional experience commensurate with the seniority of the role
Broad specialist expertise in substantive, institutional and procedural EEA and EU law
Proven track record of litigation, including oral advocacy
Experience of litigating cases in front of the EFTA and/or EU Courts
Capacity and willingness to take a stance and formulate concrete recommendations on complex legal issues coupled with sound judgment and diplomacy
Excellent command of written and spoken English (ESA's working language)
Excellent organisational, analytical, interpersonal and communication skills
Initiative and the ability to work both independently and in a team in an international environment
Any of the following would be advantageous
Admission to the Bar in an EEA State
Postgraduate degree in EEA/EU law, experience teaching EEA/EU law
A track record public speaking and/or publications on topics of EEA/EU law
Experience of assessing the conformity of national legislation with EEA/EU law and the practical application of infringement proceedings under Art 31 SCA/Art 258 TFEU
A strong network of contacts within the EFTA and/or EU institutions
Experience of policy formulation and communication work, including speechwriting
Working knowledge of French (the working language of the EU courts)
Knowledge of German, Icelandic or Norwegian; familiarity with the legal orders of Liechtenstein, Iceland or Norway

Conditions
This position will be filled in accordance with ESA's policy on Recruitment Policy available at: https://jobs.eftasurv.int. Former ESA staff members are eligible to apply provided the closing date is at least three years after their departure date. In exceptional circumstances, this requirement may be waived. The three-year requirement does not apply in the case of applications from current or former ESA temporary staff, trainees and seconded national experts. Current and former EFTA Secretariat and EFTA Court staff may apply for positions in ESA at any time.
The position is placed at grade A4 of ESA's salary scale, the precise step being determined depending on the relevant experience of the successful candidate, with a likely starting salary of between €92 000 and €99 000 per annum. Depending on personal situation and family status, additional allowances and benefits may apply. Tax conditions are favourable.
Type and duration of appointment: Fixed-term contract of three years, renewable for a further three years if desirable and in the interests of ESA. This may be a suitable position for national civil servants seeking to broaden their horizons in the context of a detachment or temporary leave of absence.
Applicants must be nationals of the States that are party to the EEA Agreement (EU 28 + EEA EFTA 3) and either hold or be eligible to obtain security clearance to "Secret" level. Readiness to travel on a regular basis (mainly to Luxembourg and EEA EFTA States) is required.
ESA particularly encourages applications from nationals of Norway, Iceland and Liechtenstein.
ESA actively seeks to promote a healthy work/life balance and a working environment allowing its staff members to develop their professional skills and interests.
Application process:
All applications must be made online at: https://jobs.eftasurv.int
Interviews: 4-13 April 2018
Start date: To be agreed; position vacant from 1 May 2018
Applications submitted in response to this vacancy notice may also be taken into account for the purpose of filling other vacancies arising for similar posts within ESA.
Questions regarding the post may be addressed to Cath Howdle, LEA Deputy Director, on +32(0)22861898 / [email protected].
Questions regarding the recruitment process may be addressed to Emma Thomas, HR Officer, on +32(0)22861832 / [email protected].
Job Reference 09/2018